Lobby
George Johanson, Artist + Mary Chomenko Hinkley, Artist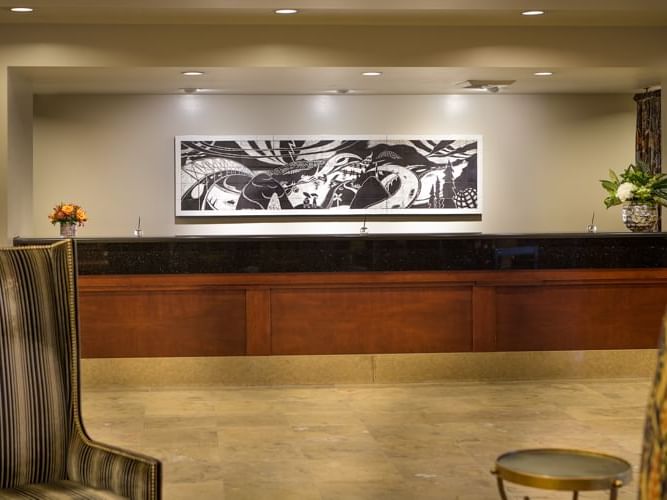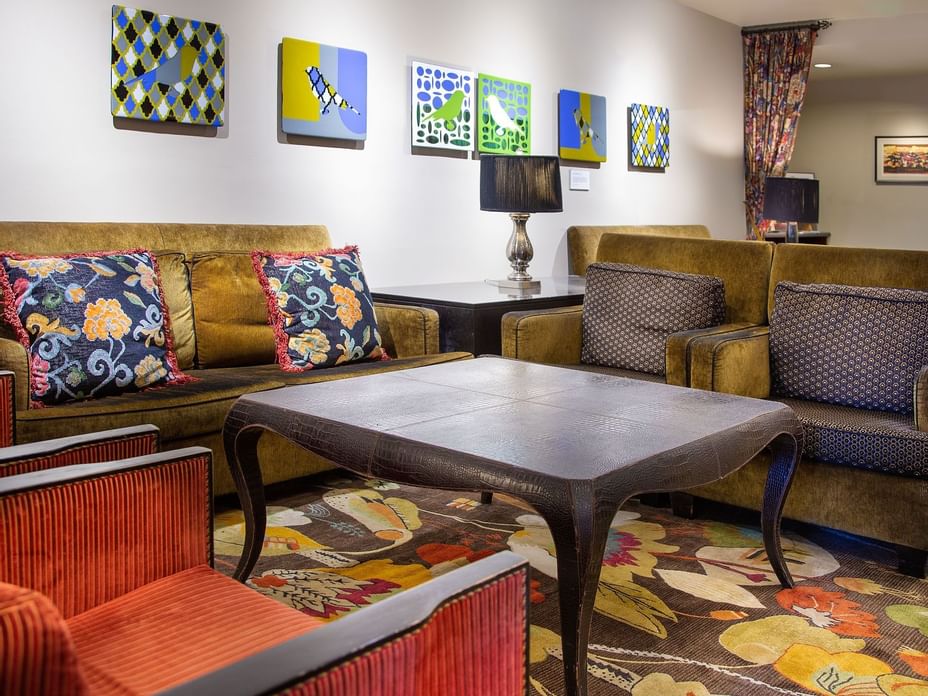 GEORGE JOHANSON, ARTIST
Mythscape - Rivers and Roads - 2006
Ceramic Tile
Rain (Red), Umbrellas (Red, Umbrellas (Blue), Dark Umbrellas - 2014
Linocuts
A painter, printmaker and ceramic tile artist, George Johanson was born in Seattle, Washington in 1928. He studied at the Museum Art School in Portland, Oregon with further study in New York and London. He taught at the Museum Art School (now the Pacific Northwest College of Art) for 25 years until his retirement in 1980.
Mr. Johanson has had more than 60 solo shows and is represented in public and private collections including the Portland Art Museum, the Smithsonian National Collection, in Washington, D.C., the Chicago Art Institute, Albert Museum in London and here at The Paramount Hotel.
MARY CHOMENKO HINKLEY, ARTIST
Birds in Moroccan and Geometry - Series 2011 - 2012
Glass
The interaction of Nature and Civilization and Culture has inspired my work. The pattern is from an old tiled wall in Morocco. The geometric design is from an Ellsworth Kelly print. I photographed the bird and simplified the shape. Birds represent freedom. They are some of the only surviving wildlife in our urban environment. I am inspired by the interaction of these disparate elements. I enjoy the infinite color combinations possible when cutting and fusing glass and then re-cutting and fusing the elements again and again.